Alternative Entry into University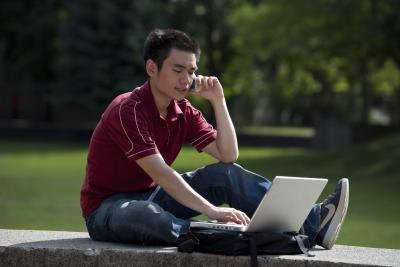 An alternative entry into university is a fantastic and often overlooked approach to gaining entry into the University of your choice. Universities around the world prefer candidates enrolling through alternative entry programmes such as the one offered by CSBM. CSBM provides a better alternative entry to university than many normal means.
Alternative entry has some bad connotations within the school leavers community, with most students believing it is better to instead resit their a-levels or approach a university with a more relaxed entry criteria. This is not the best way Instead, have you had a look at the alternative entry to university that CSBM can offer?
There is alternative entry into University, even one of your choice, regardless of your age, results or any other factor you think might stop you in the first place. CSBM is a professional College that can enroll you directly and tailor a course that will get you into the third year of the University of your choice.
We run an 18 month Programme that Universities recognise as the first two years of a degree. This means that if you do not get the entry you were looking for you can study with us and find yourself in University at the same rate as those who did make the grade.
Better yet, our course includes work-experience and allows chartered status, meaning you won't only catch up with your fellow age group, but when you get there, you will have work experience before you even graduate! Even better is that it can save you big money!
In summation you can either;
Go to University for 3 years, and come out at completion with every other graduate and compete for that traineeship with:
• An Academic Degree from Uni. • Debt in excess of £35,000 (Uni Plus Accommodation)
OR
Study at CSBM for 18 months (or two years if you take the option of 6months paid work experience), then enrol in the final year of a university programme and graduate in 2.5 or 3 years with:
• An Academic Degree from Uni. • A Professional Qualification from an International awarding Body • 6 Months Work Experience. • Chartered Status Eligibility • Debt of £4,500 for first two years, plus a discounted university final year and whatever you have paid for accommodation approx. £15,000
It's really a no-brainer if you ask me.
Then the Universities you have must be Crap, why have I never heard of this?
Well this is how the system works in Australia, New Zealand and Canada some three of the worlds economic and academic powerhouses. Being that they are quite young countries, their academic institutions are fresh and were built as to grow their nations economies by educating the future generations. The english system is slowly coming on board to these changes and hence we are one of the first Private Institutes to run like this.
To name but a few of the universities that have progression routes via our programmes.
Oxford Brookes University
Brunel University
Liverpool John Moores
New Buckinghamshire University
University of Sheffield
University of Manchester
Coventry University
Middlesex University
Anglia Ruskin University
University of Leeds
Portsmouth University
University of Gloucestershire
If you want some more information about how we can help you on your way to a better career, fill out your details below and we will be in touch shortly.
CSBM works a lot differently to what you are used to in the UK education system. Have you ever heard of a Professional Qualification? well basically it is a course that is developed by industry rather than by a bunch of academics. A professional qualification, is a qualification that stems from the profession itself and not from research. An example of this, is the accountant. You cannot become an accountant at university – it's impossible, but we can train you to be an accountant. You see we train people who operate the business end of life and not the research. Don't get us wrong, research is great and it pushes the envelope, testing, theorizing and speculating this and that gathering evidence to produce something, it harnesses your skills to a good level but what it does not do, is train you to do the job. It does not provide that hands on experience you need to understand the world today.